Use An Insurance Agent
At No Cost To You!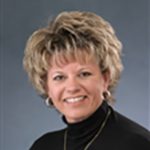 Charlotte Lehto
Licensed Insurance Agent
About Charlotte
I began my career as an insurance agent in January 2000 with Farmers Insurance Group of Oregon. I established our agency in McMinnville, Oregon working the Property & Casualty market. In 2001 and 2002 our agency was recognized as the fastest growing Farmers Insurance agency in Oregon. In 2002 I moved the agency to Lincoln City and in 2006 I expanded our office to include health insurance and ancillary services by becoming affiliated with The Insurance Store, Inc. Since 2006 our agency has evolved as the "go-to" office for health, Medicare and senior services on the Oregon Coast. Licensed agent Carol Neely provides our office with expert policy services in the property and casualty markets. I work mainly with the health insurance market providing information and quotes to individuals seeking Health Insurance, Medicare and Prescription Drug Plans. We also provide Employer (group) quotes as well as Long-term Care, Supplemental Illness and Accident Insurance, High-Risk Life Insurance and Dental Insurance.
(541) 994-2884
(541) 994-2309
We Offer a Broad Range of Insurance Products
Reasons to Choose Us
Health & Dental
Health & Dental
Individual Health Insurance
Individual Dental Insurance
Health Savings Accounts
Short Term Medical
Accident Policies
Cancer, Heart, Critical Illness
Hospital Confinement
Combination Benefits Plan
Vision Benefits
Business & Groups
Business & Groups
Group Health Insurance
Voluntary Group Benefits
Medicare &
Prescriptions
Medicare &
Prescriptions
Medicare Advantage
Medicare Supplement Plans
Part D Prescription Drug Plans
Long Term
Care-Disability
Long Term
Care-Disability
Long Term Care Insurance
Hybrid LTC Combo Plans
Short Term (Recovery) Care
Disability Insurance
Critical Care Policies
Life Insurance
& Annuities
Life Insurance
& Annuities
Term Life Insurance
Universal and Whole Life Insurance
Final Expense
Fixed Annuities

Supplemental Benefits
Supplemental Benefits
Accident Policies
Cancer, Heart, Critical Illness
Hospital Confinement
Combination Benefit Plans
Vision Benefits
Travel Insurance
Travel Insurance
Travelex
International Medical Group
HCC (Atlas) Travel
Pet Insurance